Stanton Equine greatly appreciates our outstanding clientele that have trusted us with their four-legged family members. The level of passion that our clients have for the care of their horses is inspiring. Thank you to those who took the time to share about their experience with us.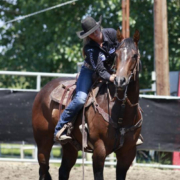 "After 6 months of knowing something was off and getting no answers, Dr. Stanton took the time to dig deep and start from square one to find the problem that I knew had been lingering in my horse. I saw an instant change in my horse's performance and Bailee has been great about following his progress and keeping him on a program that works for all of us."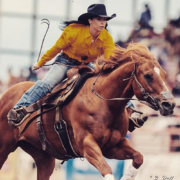 "Bailee was my vet for my entire 2018 pro rodeo season. She kept my mare the soundest and fastest she's ever been, at 17-years-old with minimal maintenance. She won't sell you something you don't need, explores every route for a solution and her eye for lameness is unparalleled. Excited to have her working with my future horses and to be on the team for the rest of our rodeo career."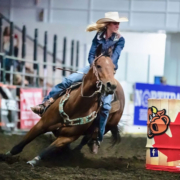 "Dr. Stanton has shown nothing but the utmost care for my horses and I see it with all her clients she has. Her drive to see horses succeed and perform their best is what I love best about her. She doesn't try to "mask" the symptoms, but gets right down to why they need attention and treats the real problem. Thanks for helping Kaye and I win the 2018 LRA Finals Bailee, we wouldn't have got there without you!"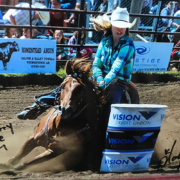 "We are so grateful to have Bailee as the veterinarian for our rodeo equines during the competition season and in the off season as well.  She has consistently provided timely and exceptional care for our horses for several years.  We are always impressed with both her true compassion and her commitment to the most current evidence-based practice.  It is also very appreciated that she is willing to seek the opinion of her colleagues when indicated.  We highly recommend Bailee!"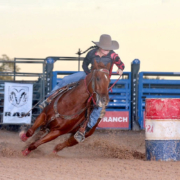 "Bailee Stanton is very knowledgeable and intuitive. This past summer she figured out what had been slowing my mare down, and shortly after, she made her first pro rodeo check! Her examinations are very thorough, and she truly cares about her clients. I highly recommend her!"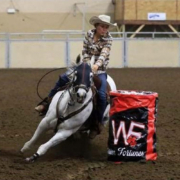 When I called upon Bailee to check over my mare, who at the age of 17 had started to slow down, I simply expected some injections and to get back on our local jackpotting ways. What I did not expect was a "better than new" horse! Stella not only felt 100% better she went straight to the peak of her career. We began setting personal bests in arenas we frequented, then carried on to winning almost every large race we entered. Amongst those large jackpots, Stella's previous lung condition resurfaced, normally sending us to a screaming halt and ending our year on a sad note. But fear not! Bailee was right at our beckon call, answering all of my hysterical questions and most importantly making sure Stella could breath with ease for our remaining races. Stella and I would be no where near we ended up if it was not for Bailee; she will remain a pivotal part of our success for what I hope is now years left in my old girl.  Thank you Bailee for all of your hard work and expertise.